MEET SHERANNA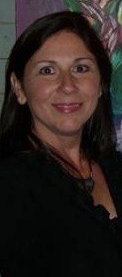 It is so exciting for me to be able to develop Sheranna.com. For a long time, I have desired an outlet that would allow me to make available a variety of items for you to enjoy. Let me start by telling you a little about myself and what I hope to accomplish through this website.
My name is Sheranna Dawn Capelle Catoe. That's a real mouthful, right? I have been married to my amazing husband, Marvin, since 1983. Together we have raised our two children in a loving, creative, Christian home. When I was 14 years old I recorded and released my first album and throughout the years have had many opportunities to be involved in the performing arts and ministry—touring, performing concerts, producing music for radio, working on television and in churches, theater, street evangelism, prison ministry, teaching, leading Bible studies, writing, and so much more. I have also co-authored two books which are available for sale on Amazon and other major outlets where books are sold.
For quite a while now, I have had a strong desire to be able to pull the different areas of my work together and to develop an outlet for what I consider the whole of my ministry. Incorporating all sides of my life into one cohesive means of distribution. I feel that this is it!
Sheranna.com is a website with multiple pages, each one offering something different. Hopefully this is a place for you to learn, grow, and see just how much the Lord Jesus wants us all to fulfill our purpose and to reach our Devine destiny. My stories are shared in the blogs for these reasons.
Most of all, though, I want this website to be a place where you can find encouragement in the most basic areas of your life. Hopefully, that means that there will be something to read and see on a regular basis. So, check back often and……
Let's Grow Together!